GSATi is laser focused on creating innovative software solutions and business services for the Direct Selling Industry and is committed to the continuous enhancement and innovation of our ds suite - OUR business is OUR reputation. We leverage our associates' talents; align our processes; and deliver cutting-edge, professional and reliably performing systems to meet the needs of our clients.
Our cloud based lower cost of entry solution, that allows you to "pay as you go" and delivers a quicker deployment that does not require you to have an IT staff or infrastructure.
Our custom solution tailor-made for your business that provides competitive advantages and can be designed to fit perfectly your current and future business' ecosystem.
Our experts can help create or market your brand; design and implement compelling websites including e-commerce, social media and training strategies to drive your business.
Leveraging our decades of direct selling experience in both business and technology, we have created a suite of web-based tools to enhance distributor and customer experiences within the direct selling industry. Our global roles-based software utilizes a robust multi-lingual content management system for providing business users simplified content authoring capabilities that allow you to market your business. GSATi's ds suite platform is designed to be fully responsive enabling the best user experience on multiple devices to include phone, tablet, laptop or desktop computer. Today's distributors are managing their life and their business on the go, so their back-office system should support them every step of the way.
ds suite is a full-featured secure virtual office where distributors can run their businesses online anytime, anywhere 24x7 essentially, their business at their fingertips. Our customizable office with near real-time dashboards acts as a portal to access all the tools a distributor would need to build, track and grow their direct selling business.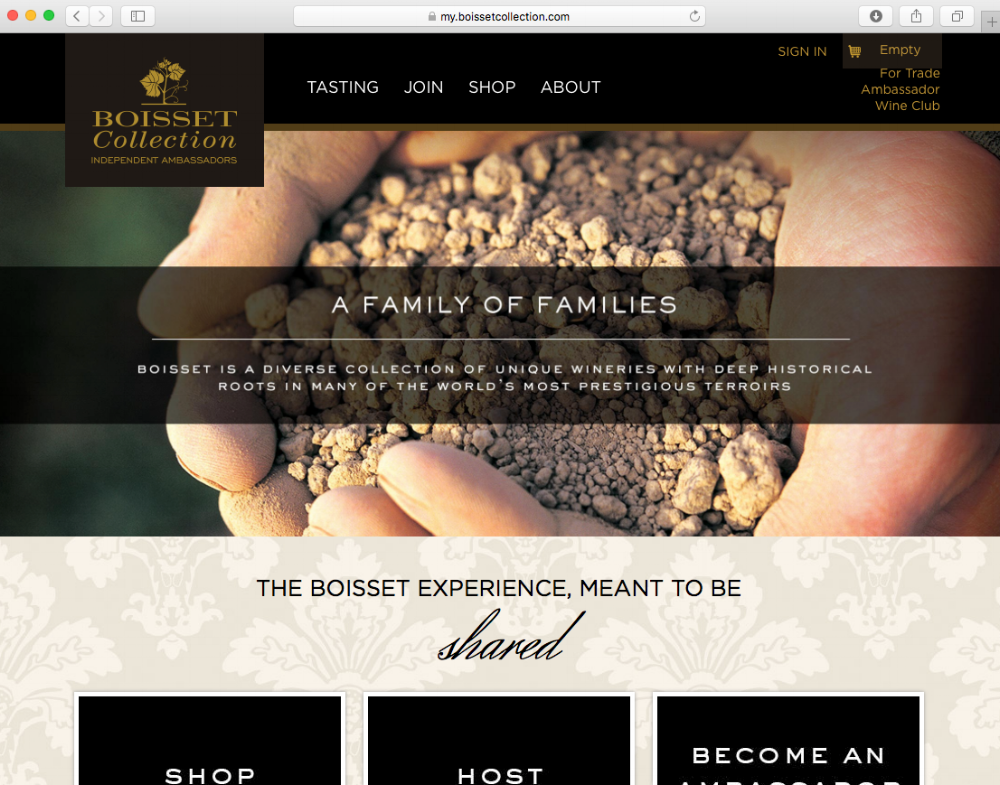 GSATi corporate websites are designed to work with your new suite of web tools. We'll add functionality, update your brand and move your site to the ds suite platform that allows you to maintain your corporate messaging with ease.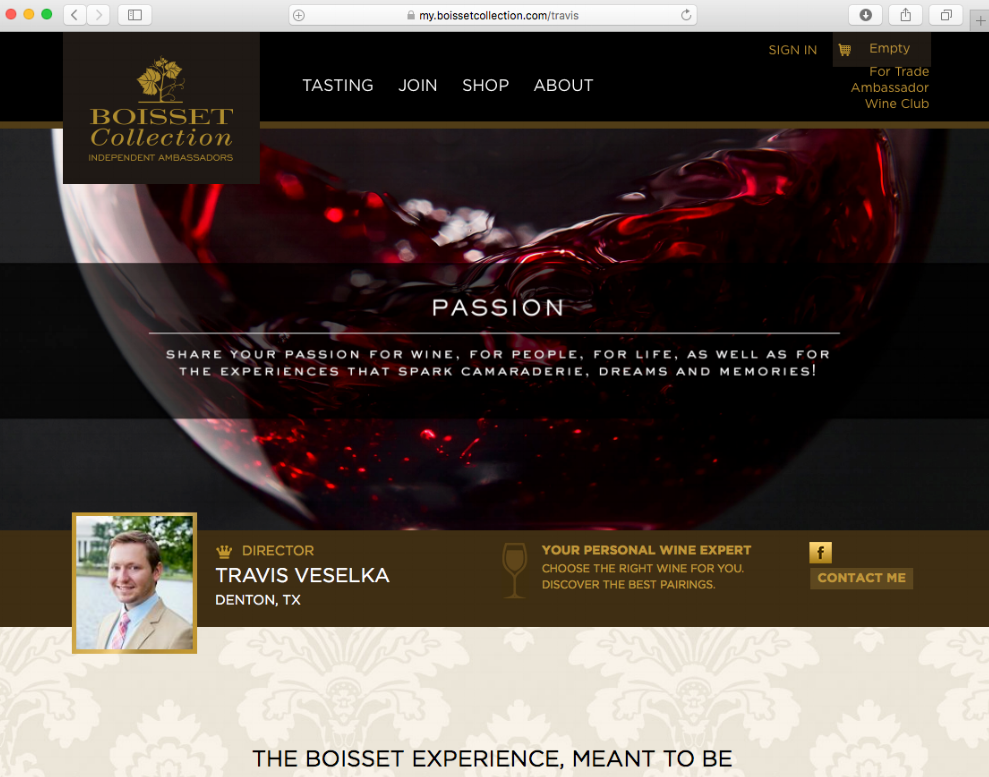 Our distributor's websites can be completely branded to your company's style and product offerings. Our unique shopping experience for customers is included along with sponsorship registration designed to work with your current database of distributors.
Our GSATi ds suite enterprise system is the perfect custom solution for your business, and you own the software. The GSATi ds suite enterprise provides an excellent foundation and our expertise allows us to quickly understand your business needs. We do so by aligning with your current/future state business processes and leverage best practices and proven technology. We have helped numerous companies implement a robust suite of direct selling systems to better connect with their distributors and leaders. You can too! Our roles-based software utilizes a powerful multi-lingual content management system with multi-currency e-commerce capabilities and is fully responsive. Your business resources can easily manage timely updates to your ds suite enterprise system, minimizing the need for IT resources.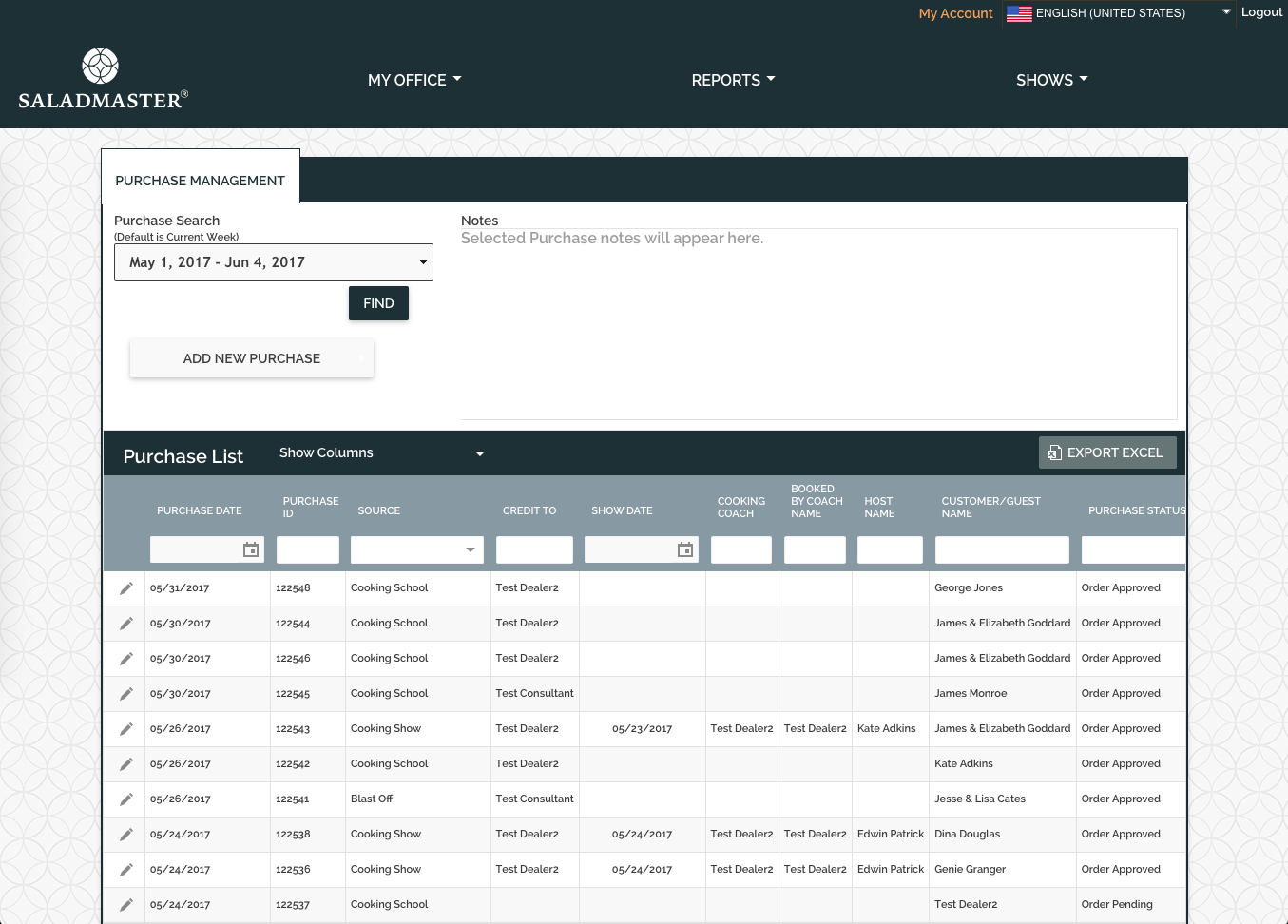 Our team has more than 100 years combined experience of business and technology within the direct selling industry. Whether your business is a Party-Plan, MLM, Hybrid or affiliate-based, we bring a wealth of knowledge on commission plans and how to successfully bring them online.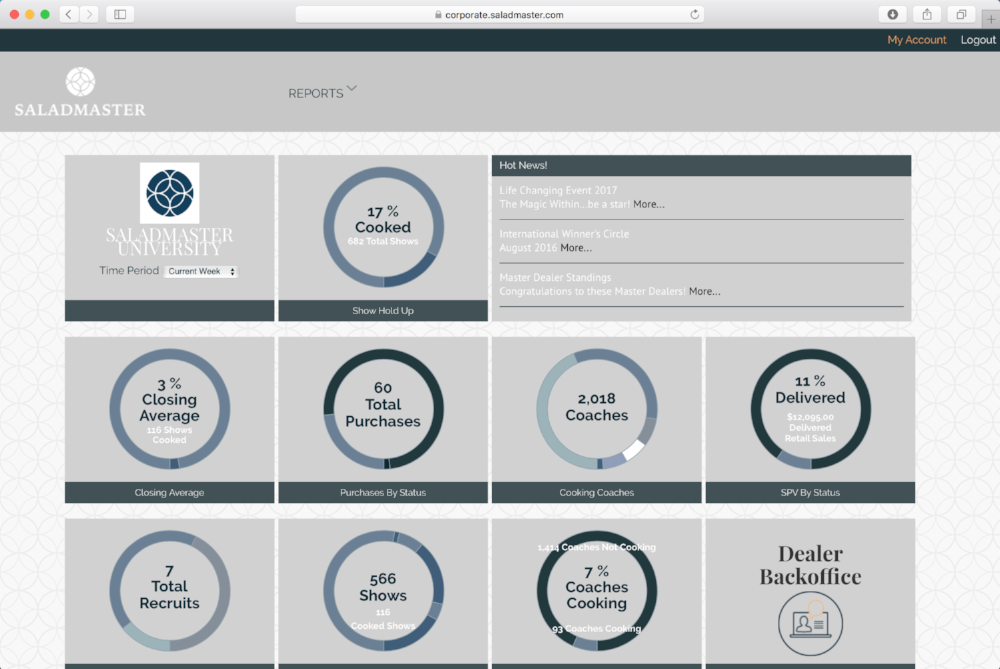 Access to data at your fingertips is critical. Having the right data at the right time allows you to make the right decisions in a timely manner. Right decisions lead to business success. Our roles-based dashboard widgets deliver at-a-glance information as well as click through capabilities to take a deeper dive into the data.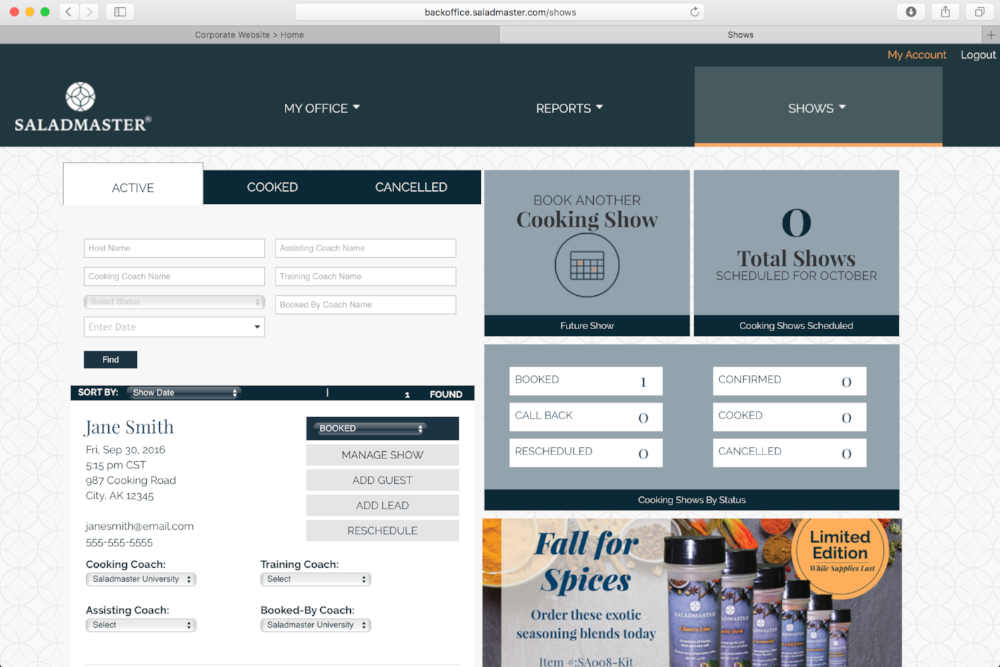 GSATi's ds suite enterprise system plans and manages your events' information online through dashboards and reports. Book and market your parties, corporate, incentive trips or leadership events with confidence. Manage guests, RSVP's, cancelations, special needs, and event fees has never been easier.
At GSATi, we recognize the importance of maintaining a digital platform that accurately expresses your brand's message beyond traditional print and pages. Our in-house team of marketing and design professionals are dedicated to hand-crafting specific assets for your brand through collaboration, creativity and innovative strategies.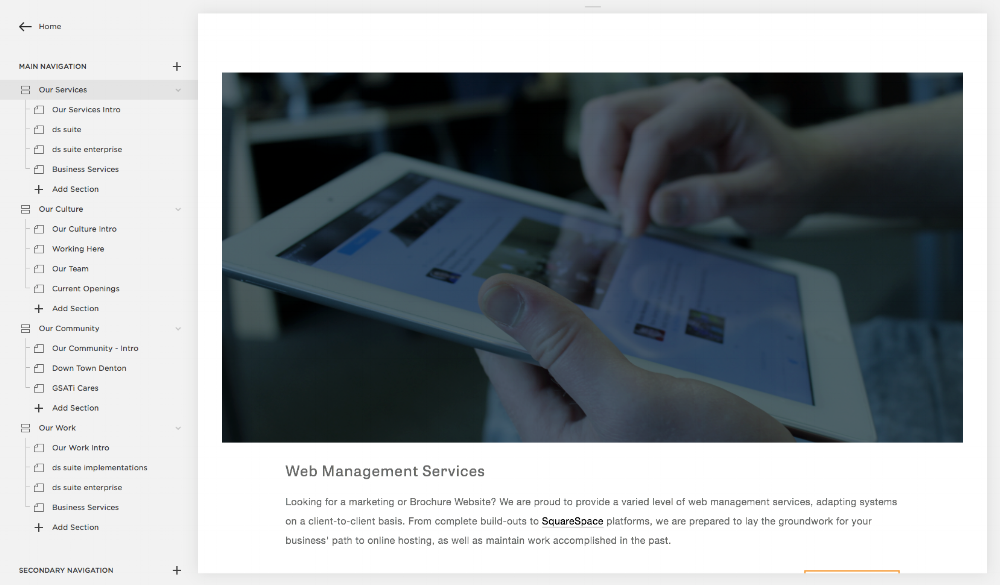 Looking for a marketing or brochure website? We are proud to provide a varied level of website management services, adapting systems on a client-to-client basis. From complete build-outs of SquareSpace platforms to just everyday content management, we are prepared to lat the groundwork for your business' path to an online presence.
At GSATi we've developed a content management process capable of keeping up with multiple social media platforms with ease and accuracy, ensuring your company message is translated efficiently. Keeping your business in touch with your market on a near-constant basis.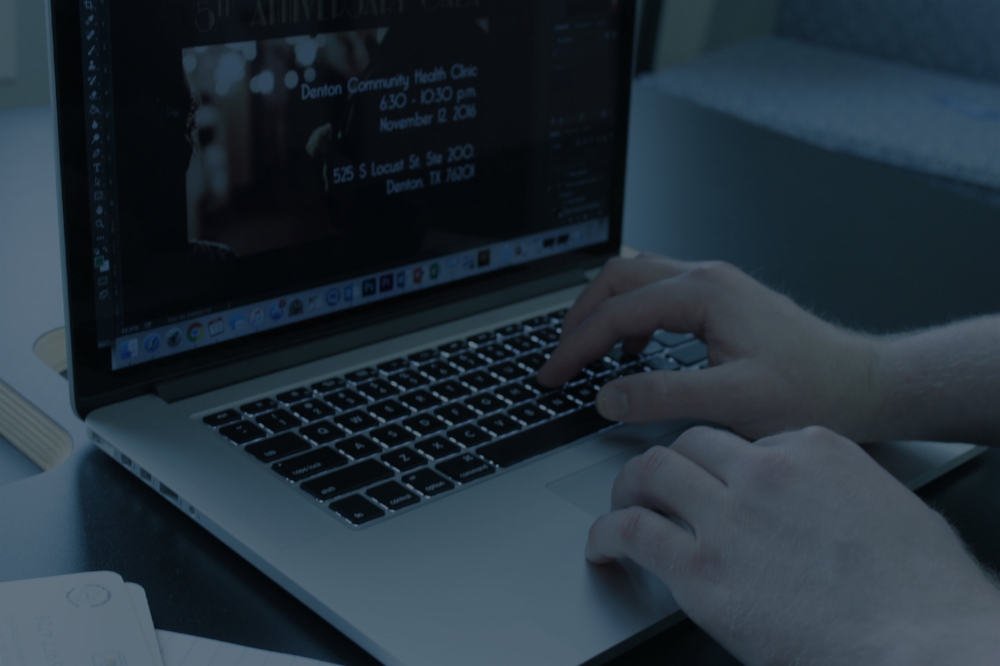 Digital Branding & Design
Your online presence is a multi-faceted, complex component of your overall brand that requires dedicated focus and care. That's why we've dedicated hours of research to exploring digital markets, engagement strategies and effective communication tools that automate your digital brand.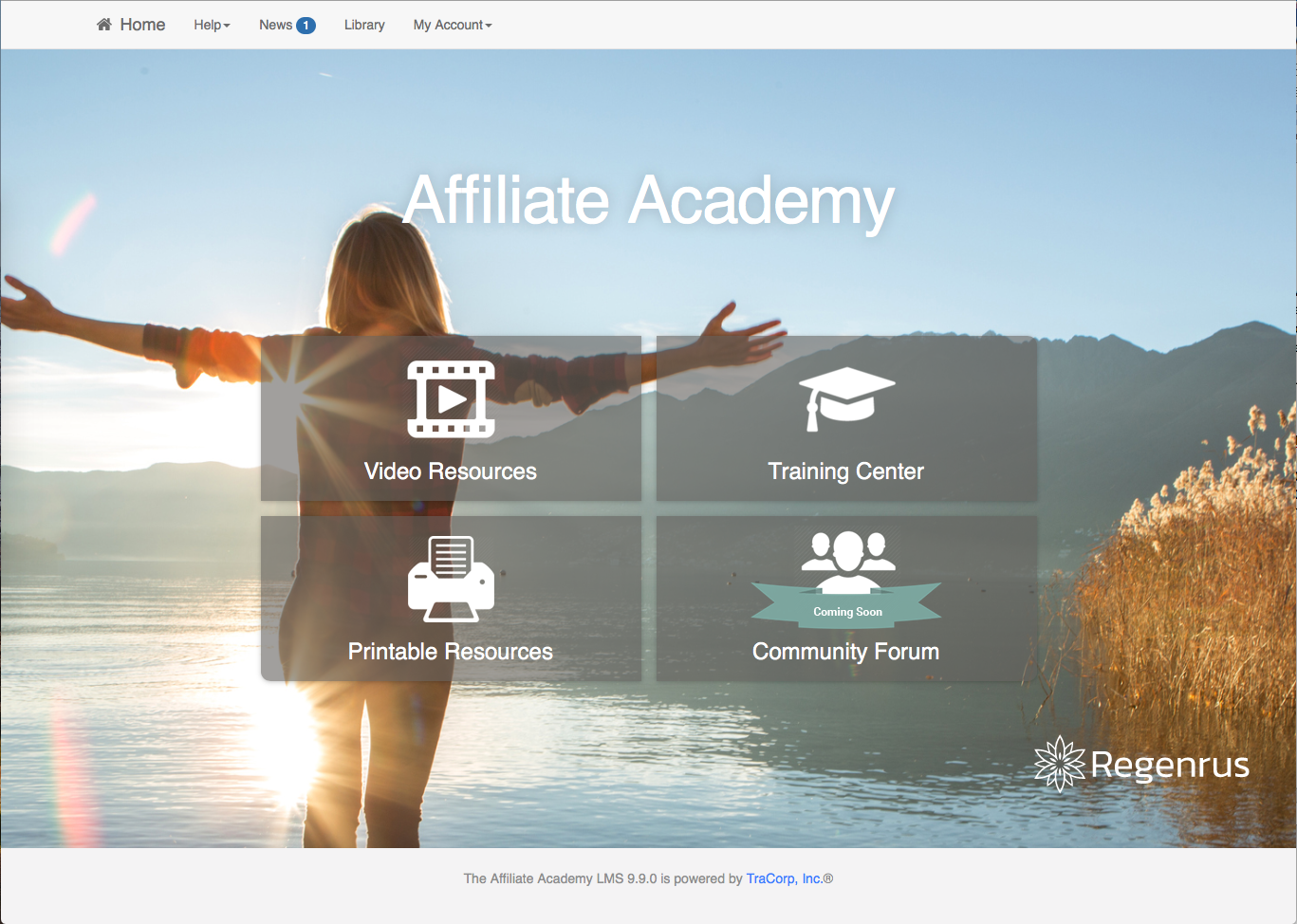 Integrated Learning Management
GSATi's Training Team provides eLearning resources that support our clients' employees and associates and drive engagement as it relates to the training and education necessary for the use of our systems. Additional curriculum will be tailored to meet all the business needs of our clients. Our training delivers optimum engagement, is available 24/7 and can be accessed on a variety of devices.