ds suite SaaS implementations
With each implementation of GSATi's ds suite SaaS our team works to ensure that your implementation is tailored to your business requires, unique programs and products or services. Our team of Business Analysts work with you to help document your needs and ensure a seamless transition to your new system. Below are some of the various implementations of our ds suite system.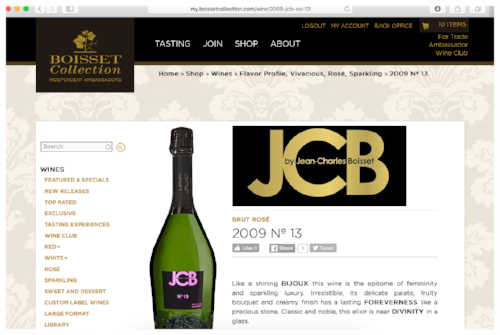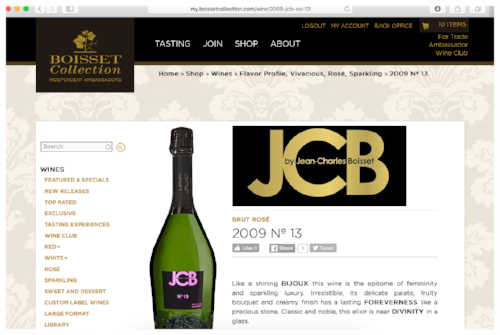 Boisset Collection
Boisset is a family-owned collection of historic and unique wineries bound together by a common cause of producing authentic, terroir-driven wines. For their Ambassador program we have implemented the full ds suite system.
Aroga Life
Aroga is a family owned business and the world's first and only 100% plant-based nutritional supplement system specifically formulated to support apoptosis function in the body.
Women's Business Council - Southwest
The Women's Business Council – Southwest (WBCS), one of fourteen Regional Partner Organizations (RPO) affiliated with WBENC, processes certification applications within the region and provides local support for women-owned business growth. Together, WBENC and WBCS provide the most widely recognized and respected third-party certification of women-owned businesses in the United States.
ds suite Enterprise Implementations
GSATi's ds suite Enterprise suite of tools is truly a bespoke system designed to meet the needs of your enterprise business requires. Our team of Business Analysts work with you to learn all of the details of your unique programs and products or services. Each of our implementations are designed by our team of experts in collaboration with your subject matter experts to fulfill the needs of your field. Below are just some of the many implementations of ds suite Enterprise
Saladmaster
Saladmaster is in the business of making life better. For decades, we've offered the world premium cookware that inspires better cooking, healthier living and all kinds of delicious opportunities. If you have a passion for perfectly cooked cauliflower and a kitchen that's typically crowded with family and friends, we can stir up more of what you love.
Organo Gold - Coffee Connoisseur Club
ORGANO™ is a global network marketing company on a mission to change lives by helping people reach new levels of balance, freedom and well-being through our premium products and business opportunity.
RBC Life Sciences
RBC Life has grown into a global company that offers a complete line of the finest nutritional and personal care products available anywhere. It has expanded from a small home-based business to one that now operates across North America, Asia Pacific and Eastern Europe.
Business Services Implementations
Looking for a refreshed look for your business online? Or trying to help train the members of your organization on your business structure and processes. Our Business Services team can assist in anything from content management on your existing websites and social media accounts, as well as help you implement new a new brochure website built in the robust SquareSpace platform. Take a look at some of the most recent implementations of our work:
Established in 2005, Wine Squared is located in a 19th century building on Denton's historic downtown square. The bar has been featured in Tasting Panel Magazine, Pegasus News, D Magazine, is highly rated on Yelp and has been a finalist in D Magazine's Reader's Poll for 7 years running.
Regenrus is a woman-owned, women-led, science based and heart-centered social impact community and Mindful market place. Together with their Affiliate Partners around the US they are guided by a sense of reverence for all life and a collaborative spirit. Through the manufacturing and sales of their products they care about the good of the whole, in their global family and share a sincere commitment to awaken a regenerative lifestyle.
The Denton Main Street Program through the combined efforts of public/private partnerships will preserve and market the downtown area as a community treasure, focusing on historic preservation, continuing reinvestment and developing heritage tourism.
At GSATi we enjoy working on fun projects that help our community thrive. With over 10 years of being a part of our local community in Denton, Texas we have learned that together a community can achieve great things. We where able to collaborate on this project with The City of Denton - Economic Development, The Denton Chamber of Commerce, The Denton Convention & Visitors Center, and so many more local community advocates. This site focuses on why companies like ours would be benefited by locating their Headquarters right here in our little city.
Denton Community Health Clinic
Denton Community Health Clinic is a non-profit clinic with the goal of providing a health care clinic where quality health care services are affordable and accessible to all, regardless of the ability to pay.
VERUS Real Estate Advisors is a full service Commercial Real Estate Company dedicated to delivering outstanding brokerage, asset management, property management and development services, and our goal is to maximize the performance of our client's real estate assets through prudent strategic planning and execution.